---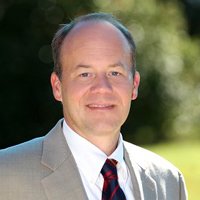 Administrative Assistant:
Becky Nevins

Dr. Chadwell joined Eagle Mountain-Saginaw ISD as Superintendent in December of 2010. He was a teacher, coach, high school principal, and executive director for elementary and secondary instruction in Northwest ISD. He taught advanced placement psychology, sociology, and German. His teaching experiences also include an internship in Hamburg, Germany, and Fulbright Scholarship in Altötting, Germany.
He served as Deputy Superintendent for Grapevine-Colleyville ISD prior to coming to EMS ISD.


Dr. Chadwell's honors include being selected as High School Principal of the Year by the Texas Association of Secondary School Principals, as Texas Educational Theatre Association Administrator of the Year, and as Career and Technology Association of Texas – Area 2 Administrator of the Year. He has a Lifetime membership in the Texas PTA. He is the secretary of the Eagle Mountain-Saginaw Education Foundation, assistant district governor for Rotary District 5790, board member of Blue Ribbon Schools, Incorporated, board member for Junior Achievement, and advisory board member for Community Link Mission.

Dr. Chadwell earned a Bachelor of Arts in Political Science, a Master's in School Administration, and a Doctorate in Educational Leadership from Texas Christian University in Fort Worth. He is married to Julie, who is a volunteer and a clinical social worker. His two children, Graeson and Emerson are twelve and nine.