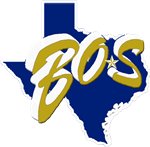 Austin Piccolo
Boswell High School senior, Austin Piccolo, signed with East Central University in Ok
lahoma to be a part of the Tiger's cross country team
.
Austin signed his letter of intent on National Signing Day,
February 6, 2013, surrounded by his teammates, Coach David Duas, and parents Carl and Shelly Piccolo.
Coach Duas said the words that best describe Austin are "dedication" and "team player." Austin has been a runner since middle school, participating in track and cross country for the past six years.