Return to Headlines
EMS ISD Communications Department earns state awards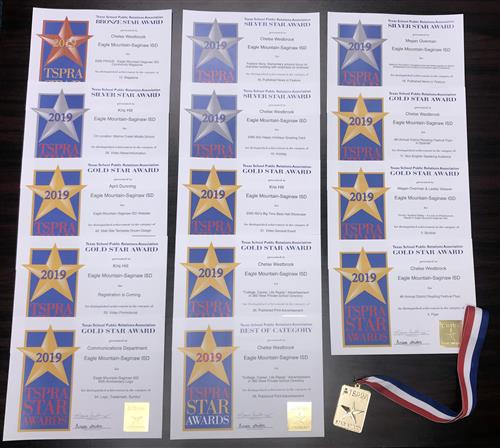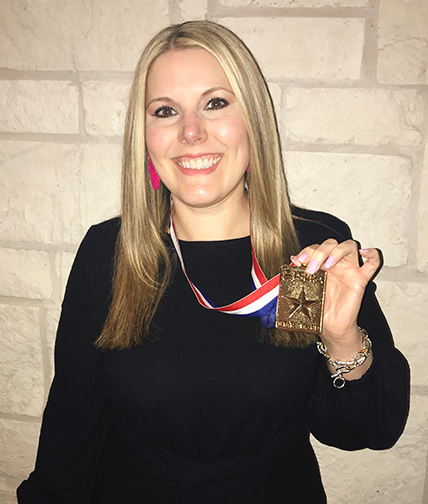 The EMS ISD Communications and Marketing Department was honored with 14 state awards during the annual Texas School Public Relations Association (TSPRA) conference.
The awards were announced at TSPRA's annual Star Awards Celebration held February 26, 2020 at the Omni Barton Creek Resort in Austin during the association's 58th annual conference. The team earned awards for the following initiatives:
The members of the EMS ISD Communications team are Megan Overman, director; Chelse Westbrook, communications coordinator of marketing and engagement; Kris Hill, communications coordinator of multimedia and creative arts; Christina Williamson; communications coordinator of website and writing; and Shelia Irwin, communications assistant.
"We are proud to tell the story of EMS ISD and honored to be recognized at the state level for that work," Overman said. "This is a talented team of dedicated communications professionals who are committed to sharing the news and information that our parents, staff, students, and residents want to know about their community school district. We strive everyday to represent the culture of excellence that exists in EMS ISD and we are excited to bring state recognition to the district."
Each year, TSPRA recognizes communicators in school districts, education foundations, and education associations and organizations for their work in print and electronic media categories. EMS ISD competed among professionals from other districts with enrollments of 10,000 to 30,000 students to earn its awards. Independent judges evaluate and score each entry based on its own merit. Bronze, Silver, and Gold Stars are awarded based on set criteria. Finally, the judges review their highest scoring Gold Star winners and select a Best of Category for each division.
This is the fifth consecutive year that the EMS ISD Communications and Marketing team has been recognized annually at both the state and/or national level for outstanding education communications and projects.