Return to Headlines
Lake Pointe Celebrates 10 Million Acts of Kindness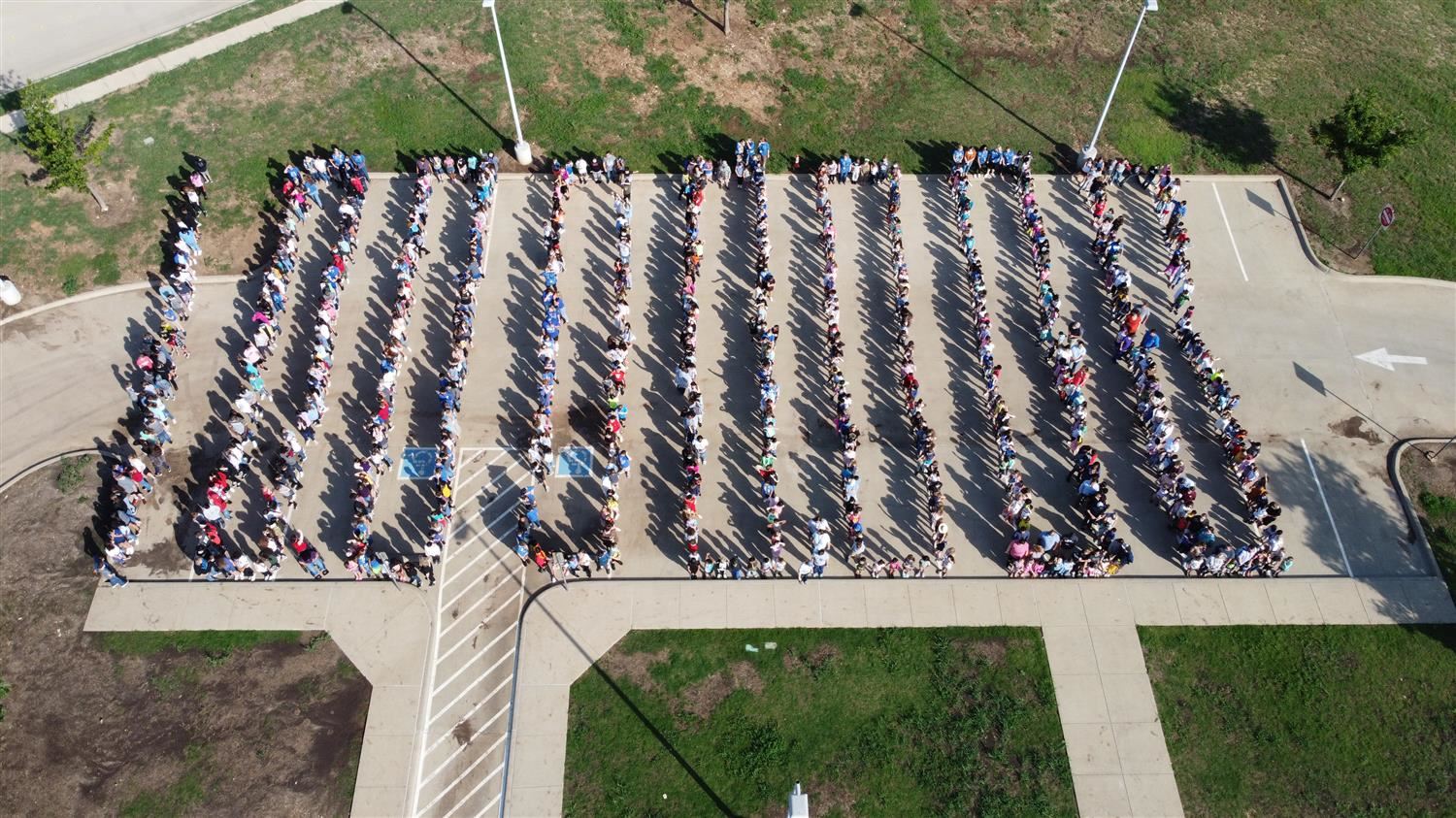 Students and staff stand in a Lake Point Elementary parking lot to form the number 10 million.
Published Thursday, June 24, 2021
Lake Pointe Elementary celebrated reaching 10 million acts of kindness before school released for the 2020-2021 school year. Students, families, staff, and volunteers have worked together to complete acts of kindness over five years, from sharing an encouraging word to cutting and donating their hair to charity. To commemorate the event, students and staff gathered on their campus' parking lot to form the number 10 million and took a picture.

Throughout the project, students and staff have been challenged to complete acts of kindness daily, and families were encouraged to participate as well by setting family kindness goals. All do-gooders reported their acts of kindness through a Google form so campus administrators could keep track of the acts.

Principal Dr. Audrey Arnold says that the project has positively impacted her campus academically.

In 2018 alone, the campus completed over 200,000 math problems through the First in Math program and fifth-graders earned the highest first-round STAAR math scores in the school's history. The Destination Imagination team, a group that competes against other students through STEAM challenges, competed at the global level.

"Academically, we have observed that an encouraging and supportive environment has been needed even more this year due to the pandemic," Arnold said. "Our students are responding to the belief our teachers and families have in them."

Students worked on their own, teamed up for projects, or came together as an entire class to complete acts of kindness. The acts can be as small as opening a door for someone, cleaning their classroom so the campus custodian can go home early to spend time with their family, or collecting and donating books to those who need it most.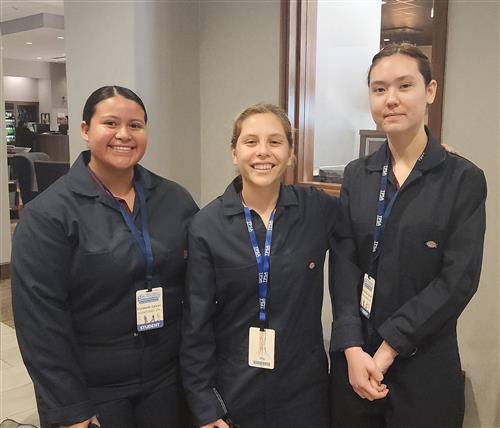 Fifth-graders Emma Schafer and Avery Dotts were inspired to cut and donate their hair to charity after they saw teacher Brent Caldwell do the same during one of the campus' daily video announcements. Shafer and Dotts also chopped their locks during morning announcements, each donating over 10 inches. All three say they are planning to donate again.

Siblings Sela Sangsvang, a first-grader, and Stryder, a fourth-grader, chose to collect books instead of presents for their birthdays during this school year. The pair collected over 1,000 books and donated it to another campus.

Third-grade teachers Kim Wade and Brandi Chamberlain say their class completed 50,000 acts of kindness and got creative with math and reading to reach their goal.

Chamberlain, a math teacher, challenged her students to walk quietly in the hallways any time they walked as a group from one part of the campus to another. Being quiet in the hallways is respectful to the classrooms full of students they passed, so she multiplied the number of students in her class with the number of students inside each classroom. The numbers quickly added up. And Wade, an English and language arts teacher, challenged her students to read 6,000 books via the reading app Epic as an act of self-kindness.

"Our ultimate goal is to be the kindest school on the planet which might be a little difficult to measure," she said. "I plan to ask the students to help form the goal for next year."
Pictured above from left are students Stryder and Sela Sangsvang, and Emma Schafer and Avery Dotts. Pictured below are third-grade teachers Kim Wade and Brandi Chamberlain and their students.