Return to Headlines
Meet the EMS ISD Police Department Command Team
Eagle Mountain-Saginaw ISD is committed to prioritizing the safety and security of every student, along with every staff member and visitor to district campuses. The district uses a multi-layered approach to safety and security, implementing measures to further protect those in our schools and facilities.
A major investment in safety is the establishment of the EMS ISD Police Department. While Chief Charles Ramirez has led safety and security in the district for over a year, the EMS ISD Police Department received state approval in the Spring, and Chief Ramirez hired the command staff over the summer. In the interim, while the remaining officer positions are hired, School Resource Officers from the Saginaw Police Department and the Fort Worth Police Department will remain at EMS ISD schools. Even after EMS ISD Police take over these duties, the department will continue to collaborate closely with law enforcement in the cities of Saginaw, Fort Worth and Blue Mound as well as Tarrant County to provide support and access to additional resources as needed.
Eagle Mountain-Saginaw ISD Police Department Command Staff
Chief Charles Ramirez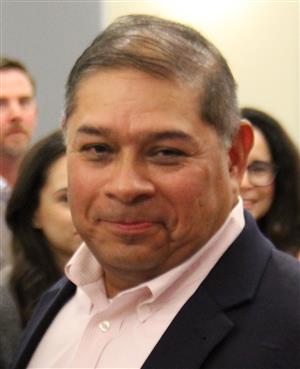 Chief Charles "Charlie" Ramirez was hired in March 2021 as the Director of Safety and Security for EMS ISD to develop the EMS ISD Police Department and serve as its first chief. Ramirez came to EMS ISD from the Fort Worth Police Department, where he retired as the Assistant Chief after serving 29 years in enforcement and high impact leadership roles.
A Navy Veteran, Ramirez grew up in Blue Mound and attended EMS ISD schools, graduating from Boswell High School in 1985.
Captain Ronny Potts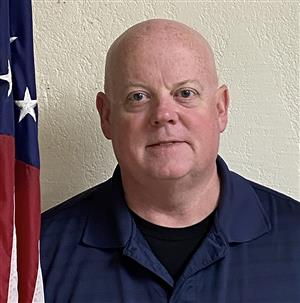 Captain Ronny Potts has more than 35 years of experience in law enforcement at the federal, state and local levels, including 25 years in administration and management of police operation funds.
Potts has served in different command level positions across the law enforcement agencies he's been a part of, including as a school district chief of police in Keene ISD from 2016-2020 and Rio Vista ISD from 2020-2022. Additionally, Potts has experience inside the classroom as a high school teacher in Irving ISD. His career has taken Potts from the Depart of Homeland Security, serving as a federal air marshal on missions around the world, to local school district law enforcement. He is "truly excited to be a part of the EMS ISD family."
Sergeant Gary Reynolds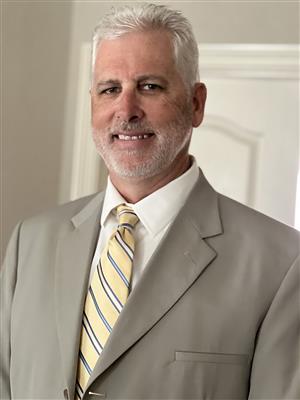 Sergeant Gary Reynolds is a veteran law enforcement professional, serving 31 years in the Fort Worth Police Department (FWPD). Reynolds retired in 2021 as a Lieutenant and, over the course of his career, worked in patrol as part of the gang unit and, ultimately, as the supervisor of the detective unit in the FWPD North Division.
Reynolds and his wife have lived in Saginaw since 2005 and both of his daughters graduated from Boswell High School.
"Working for EMS ISD Police is a unique opportunity since the department is being created from the ground up," Reynolds said. "I'm honored to be a part of the first group of police officers to be in EMS ISD, and I look forward to serving in the school district that we have lived and participated in for so long."
Sergeant Jon Grady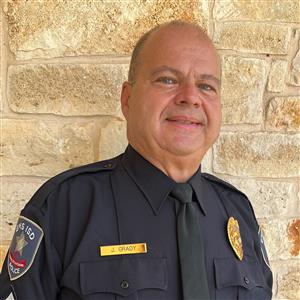 Sergeant Jon Grady is entering his fourth decade of law enforcement experience, having worked with the Fort Worth Police Department from 1982-2012. During that time, Grady worked in patrol, as a field training officer, as a sergeant, and finally 18 years as a lieutenant, including as the lieutenant over the FWPD School Safety Initiative, which included 54 officers in seven school districts.
For the last seven years, Grady served in the Mineral Wells ISD Police Department as a school resource officer in the district's elementary schools before joining the new EMS ISD Police Department this summer.
"It is such a great opportunity to be on the ground floor of the new EMS ISD Police Department," Grady said. "I look forward to my bringing my experience to provide for a safe and secure learning environment for our students and ensure that the staff and visitors feel safe and secure as well."
Grady and Ramirez have a long history together. When Ramirez joined the FWPD, Grady served as his sergeant. Later in their careers, when Ramirez served as the FWPD Deputy Chief, Grady worked as his administrative aide.
Campus Security Supervisor Jerome Scott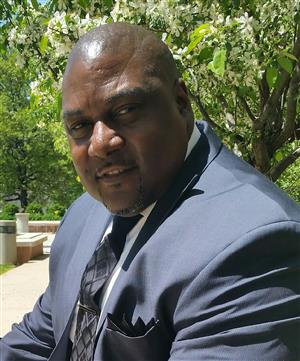 Jerome Scott is a career law enforcement veteran, most recently retiring from the New Jersey Special Investigation Division where he served in various enforcement and high impact leadership roles for 25 years. His experience includes working as a state corrections officer and as a New Jersey Department of Corrections drill instructor. Scott was then appointed to the position of State Investigator for the New Jersey Office of Internal Affairs, serving as both a sergeant and principal investigator of the fugitive and proactive unit. Following that, Scott served on the New York/New Jersey US Marshal Fugitive Task for 16 years investigating violent crime warrants across the country.
Prior to his career in law enforcement, Scott served active duty in the United States Marine Corps.
Scott has worked as the lead security specialist at Saginaw High School for the past two years, allowing him to build a strong rapport with students and staff at that campus.
"As I reflect on my years of service, I also contemplate the opportunity to work with a school district to share my experiences and knowledge in support of the ongoing enhancement of the physical and emotional safety required in the 21st century school environment," Scott said. "My wife has been an educator for more than 25 years and I have learned that a school's mission is to create an environment where every child feels safe, valued, and nurtured during their K-12 journey."