Return to Headlines
EMS Trustee named to State Board of Directors
Posted September 26, 2022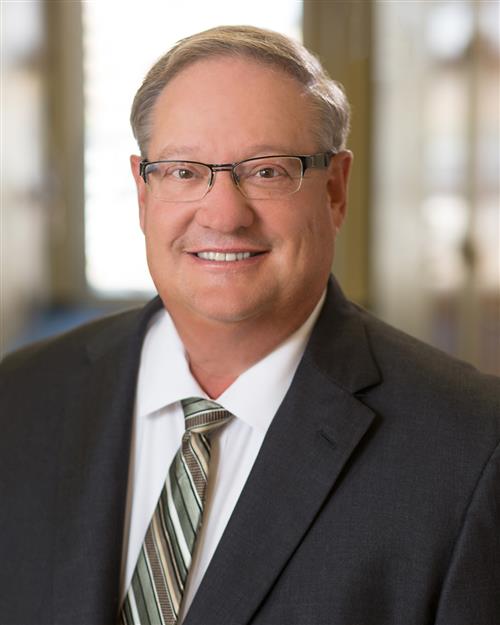 Eagle Mountain-Saginaw ISD Trustee Steven G. Newcom has been elected to serve on the state Board of Directors, Position D, for the Texas Association of School Boards (TASB). He will represent school districts in Region 11 on the TASB Board, contributing his 27-plus years of experience and board service in EMS ISD to the support of school districts and boards across the state.
"My passion for Texas public schools runs deep, and it is my personal experience with my home district in Eagle Mountain-Saginaw ISD that fuels my desire to share what I have learned to support board members and districts across the state," Newcom said. "I am honored to have the opportunity to contribute my experience in local school board service to offer meaningful understanding and context to assist other board members as they navigate the ever-changing landscape of public education we are all facing."
Newcom brings 27 years of board service and 43 years of CPA practice (now retired) to his role as a local and state board member. A graduate of Baylor University, he holds the designation of Master Trustee and TASB Leadership graduate. He has served multiple terms as President of the EMS Board, most recently from 2015-2022. Newcom also has served in leadership roles in community organizations including the Saginaw Area Chamber of Commerce, Saginaw Optimist Club, TXCPA Fort Worth Chapter, and Texas Association of Sports Officials. He was named the Saginaw Citizen of the Year and Public Servant of the Year, TXCPA Fort Worth CPA of the Year, and a Tarrant County College Distinguished Alumni. He was inducted into the Texas Association of Sports Officials Hall of Fame and received the PTA Lifetime Member Award. He also remains active in the EMS Education Foundation.
Newcom began his board service when the district had seven schools and 5,000 students. During his tenure, he has helped shape the growth of the district to 29 campuses and more than 23,000 students to date. The Board continues to plan for projected student enrollment growth with the opening of elementary #18, the Elizabeth Lopez Hatley Elementary School, in August 2023 and the debut of the district's fourth comprehensive high school, Eagle Mountain High School, in August 2024.
A graduate of Boswell High School, Newcom's roots in EMS ISD date back to first grade. His parents were proud teachers in the district and he has lived in the district most of his life. His three children all attended EMS ISD schools and, of his six grandchildren, one is an EMS graduate, two currently attend district schools, and three more will be entering kindergarten in the near future. He also has a sister who serves in education.
The TASB Board of Directors is charged with carrying out directives established by elected delegates at the annual Delegate Assembly. The Board is comprised of directors representing the 40 educational regions of the state. All directors are sitting board members in their home school districts and bring experience and leadership to their state board roles. The TASB Board combines experience from across the state to carry out its mission to promote educational excellence for Texas schoolchildren through advocacy, visionary leadership, and high-quality services for school districts.
TASB Directors are expected to attend four state board meetings each year and also serve on a standing committee that will meet as needed. Directors are elected to three-year terms.
"I am honored to represent Eagle Mountain-Saginaw ISD and the districts of Region 11 on the TASB State Board of Directors," Newcom said. "I look forward to listening and learning, while also contributing my experience and passion to the important work of supporting the 1,026 public school districts across Texas in their efforts to provide quality educational experiences for the students, educators, and families we serve."
Newcom was re-elected to a three-year term on the EMS ISD Board of Trustees, Place 5, in May 2022.