Copper Creek Elementary School
The District closed on the property for Copper Creek Elementary School on February 13, 2018.

Projected Opening: August 2020
Mascot: Cowboys
Colors: Cardinal & Old Gold

August 2020 Update:

Temporary Certificate of Occupancy has been received for staff and students

July 2020 Update:

June 2020 Update:

Building sinage is installed.
Hat channel being installed to receive acoustical panel.
Concrete is being prepped for flooring.
Classrooms are locked and ready for furniture.
Playground area is being landscaped.

May 2020 Update:

Main lobby is being completed and finishes are being installed.
Ceiling clouds are being installed.
A masonry wall within the tornado scruture is installed. Duct work and lighting are also being installed.
Gym masonry is progressing.
Sidewalks are being isntalled between the academic wings.
They playground system is installed.

April 2020 Update

The cafeteria serving line is finished.
The library cerculation desk area is finished.
Classroom hallways are painted.
Finished classrooms are carpeted and include cabinets and sinks.

March 2020 Update:

Installation of tornado shelter
Front view of school showing the new gym
Library
Main hallway entrance
West view with main student pick-up area
Sidewalk preparation for playground structure

February 2020 Update:

Front view of main opening
Progress of brick and stone
Administrative area
Library, ceiling grid, and paint
Computer lab
Cafeteria tiling
Academic areas
Academic classrooms

January 2020 Update:

Aerial view overlooking the cafeteria
Academic area brick work
Finishing up steel frame
Installing windows on 2nd level
Wall framing in administrative area
Academic area 2 sheet rock complete in hallway
Wall framing on 2nd floor
Wainscoting complete in hallway between cafeteria and gym
Library windows installed
Kitchen wall tile complete. Work continues on the flooring
Bus canopy columns installed
Gym walls have been delayed

December 2019 Update:

Site work continues.
The walls for the gymnasium/storm shelter are being constructed off site.
Ceiling work, tiling, tape and bedding and painting is in progress in the kitchen and serving line.
Kitchen equipment is being installed.
Framing and sheetrock work is occurring in the library.

November 2019 Update:

Masonry and windows near completion in the cafeteria area.
Scaffolding is on site to brick the building.
Masonry, windows and decking are underway in the academic wing.
Prepping for window installation is underway in a couple of areas.

August 2019 Update:

All the approaches have been poured.
The cafeteria and kitchen with ICF forms in place.
Classroom wings have the beginning of placement of ICF forms.
Beams have been poured in the hallway between the kitchen and gym.
Area between the blue fence and the road is the developers land that is dedicated for park land. The greenbelt area also has a walk/biking path.

July 2019 Update:

Structural slab in cafeteria ready to pour.
Grading process starting in Area 1.
ICF blocking on-site and will begin going vertical in the cafeteria.
Waiting on rebar in Area 2.
North entrance being poured.

May 2019 Update:

Contractors are working to minimize traffic through the neighborhood's amenity center area.
Pier drilling, utility installation and geothermal drilling is underway.

February 2019 Update:

Pogue Construction was named as the general contractor for the project. TNP is working with the developer for electrical services and the notice to proceed is March 1, 2019.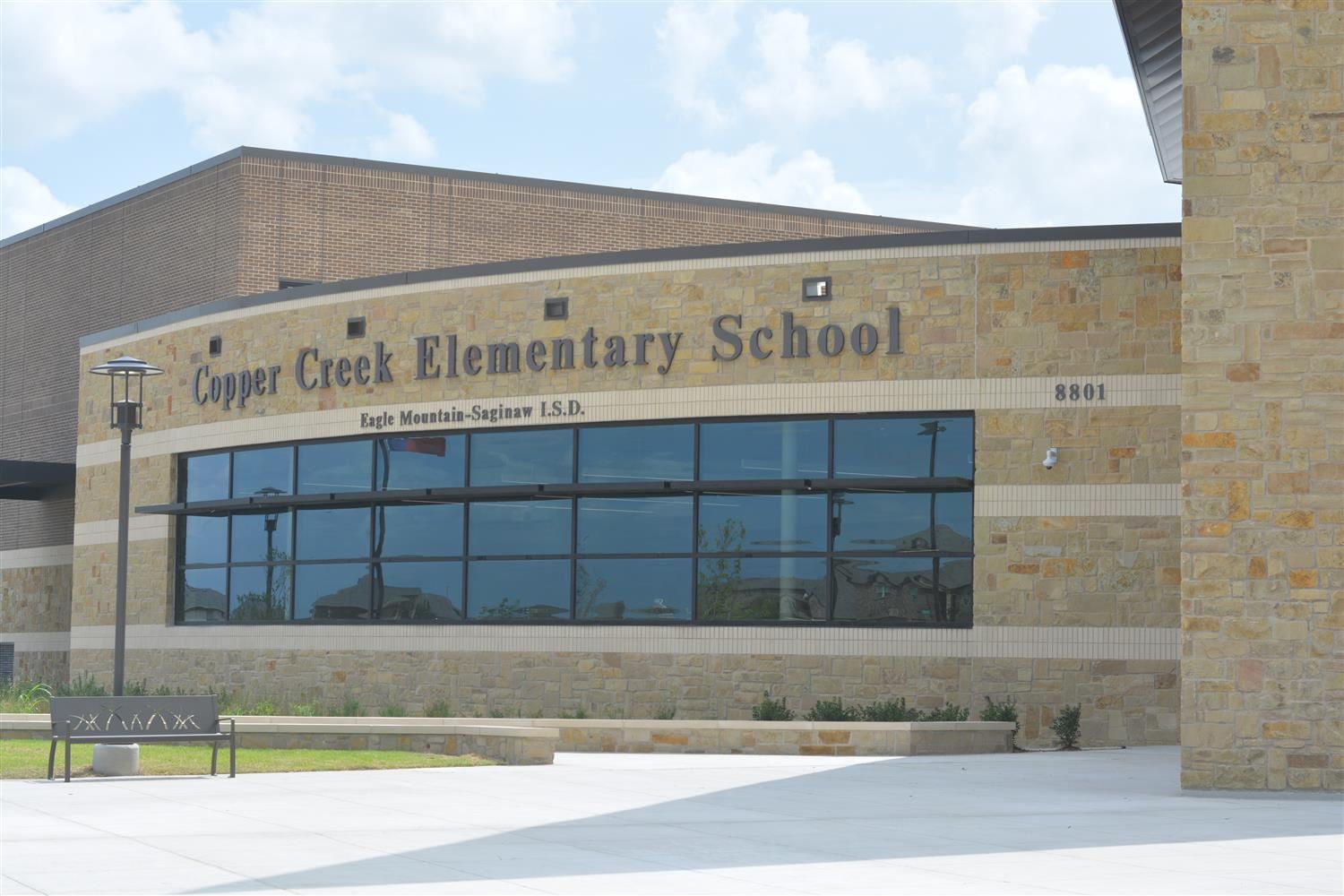 August 2020 Construction Photos

July 2020 Construction Photos

June 2020 Construction Photos

May 2020 Construction Photos

April 2020 Construction Photos

March 2020 Construction Photos

February 2020 Construction Photos

January 2020 Construction Photos

December 2019 Construction Photos

November 2017 Construction Photos

October 2019 Construction Photos

September 2019 Construction Photos

August 2019 Construction Photos

July 2019 Construction Photos

May 2019 Construction Photos